Everybody's made of something.
And deep down?
We all want to know
what that is.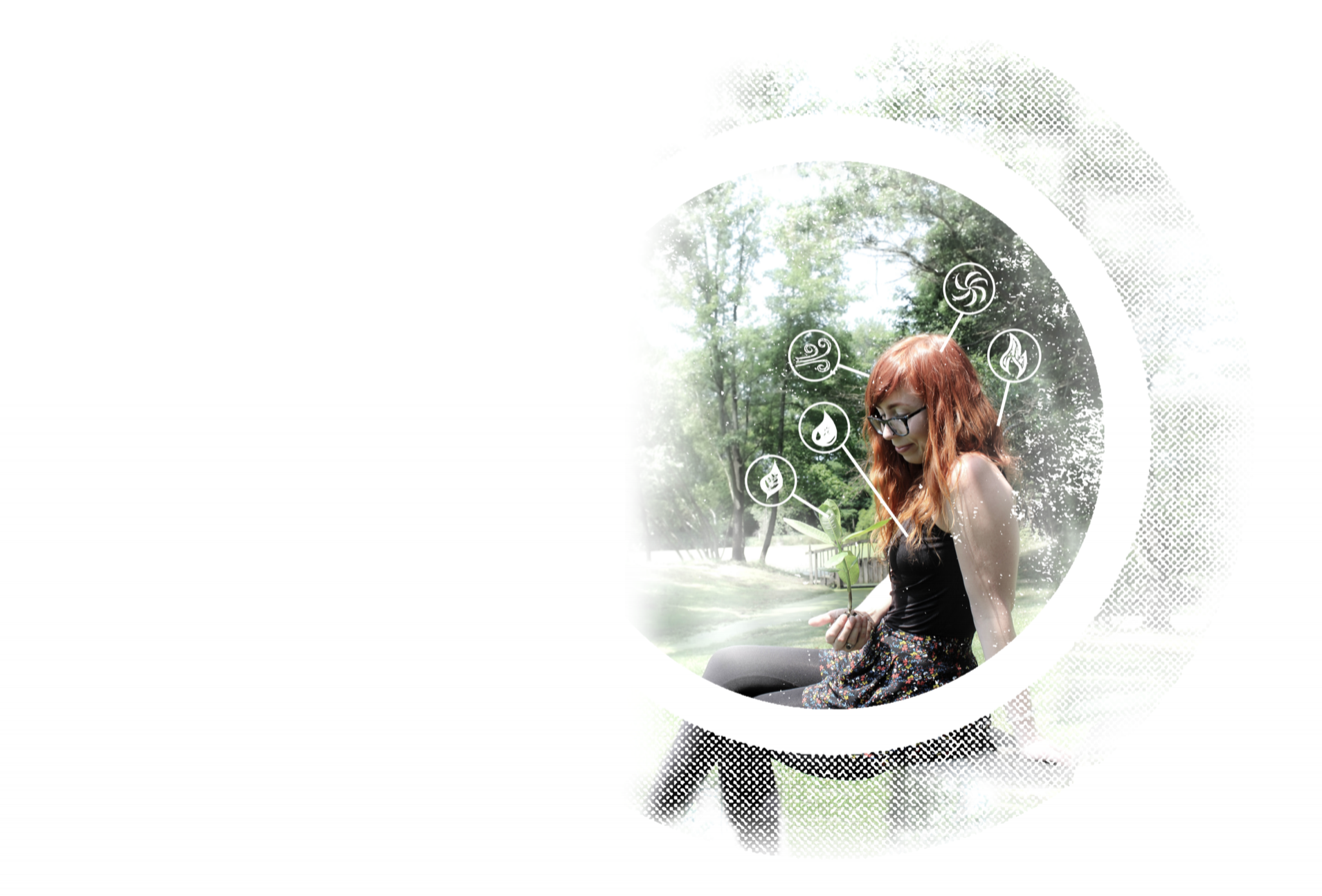 There are many ways to understand the world, ourselves, and how it all fits together. At Old Wisdom Arts, we use philosophical frameworks that have been around for centuries. This means that our healing modalities have withstood the test of time.

Everything here is based on the theory of 5 Elements: that every single thing on this planet contains a different combination of earth, air, fire, water, and space. From this intuitive model, we are able to design client-appropriate wellness services, including bodywork sessions, herbal medicines, dietary plans, lifestyle counselling, and spiritual guidance.
Healing is fluid. It's trial and error. Guess and check. Truthfully, it's messy.
Any good wisdom tradition will tell you that the process of healing is a process of individuation: coming to know yourself is something that no one else on this planet will do but you. Getting from A to B is rarely a straight line. Helping you constellate the twists and turns of your path towards wholeness is my job.
This space is for your healing. You are center-stage. The more comfortable you feel here, the better chance we have at making lasting change in your wellness. Come as you are --- it's okay if you don't know who that is yet, either. This is a great place to start figuring that out. All are welcome here.
Working with intuitive systems of medicine means that you learn how to take care of yourself. You become the catalyst in your healing process --- not me. While I'd love to see you regularly, that is not the intention. My job is to educate you so that you can leave my office empowered to take control of your health. You have a fire burning inside that can transform almost anything--- but you need to know how to use it.
"All things are possible" is a motto I cherish from my Yoga heroine, Beth Filla. There are no guarantees in life, but there are always new possibilities. Part of becoming self-reliant lies in self-acceptance. This is a cornerstone of this work. When you learn to take the lead and trust that you are supported in this lifetime, opportunity will always knock. Yup, all things are possible.